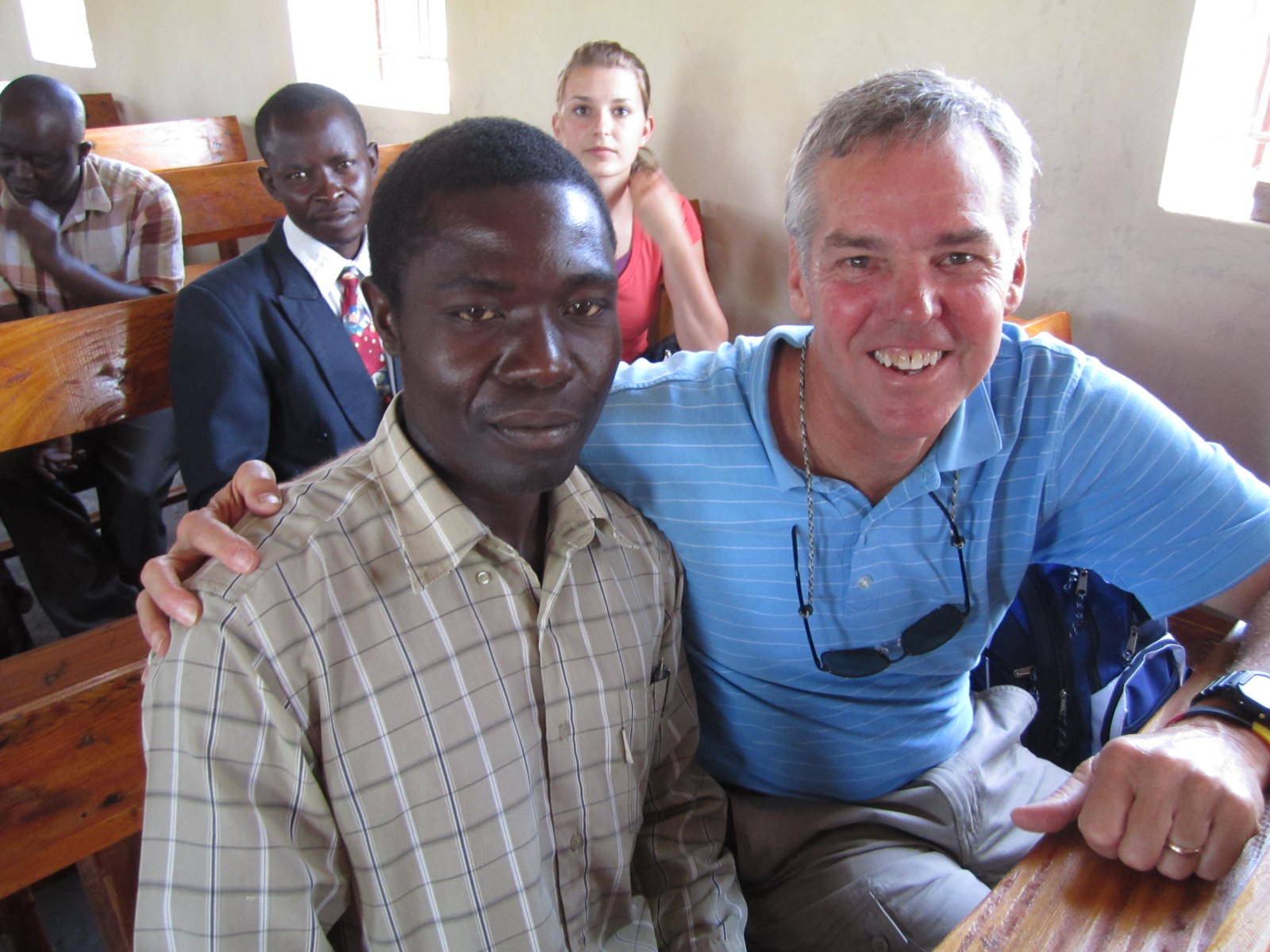 Our Board of Directors includes some of our dear forever friends – wise, praying, believers who seek God's direction in their lives. We are truly blessed to have them in our lives, and on our King's Kids Africa Board of Directors.
As we moved forward with our plans to build homes for orphans, we knew we needed to create a management committee in Uganda to oversee the building process. Because we are working under the Presbytery of East Africa, and with Pastor Morris and Aida, they began the search for a strong team to lead this committee. The process began by considering pastors and elders from 120 different churches and choosing six devoted leaders among them to lead the King's Kids Management Committee.
One name on the list made us stop and wonder if it could possibly be Chuck's interpreter, Ernest. Was Ernest a common name in Uganda like Bob is in the US? We didn't know. It had been 4 years since we had seen Ernest and even a current picture of him compared next to an earlier picture of him left us unsure. What was the chance that this was Chuck's Ernest?
After much investigative work and many communications back and forth, the truth became known. It was Chuck's Ernest! The same one who walked the dirt roads with Chuck and prayed over so many villagers, and interpreted as Chuck shared the gospel message to crowds of eager listeners. Ernest had become Chuck's friend, and now he was serving on the King's Kids Management Committee.
God brings people into our lives each year to bless us and He gives us the joy of blessing them. We don't always know God's plans and motives, but we do believe what His word says in Jeremiah 29:11 :
"For I know the plans I have for you," declares the Lord "plans to prosper you and not to harm you, plans to give you hope and a future."
We never could have imagined in 2010 and 2011 when we were in Uganda with Ernest, that God was laying out His plans even then. What a beautiful story He writes.
https://kingskidsafrica.org/wp-content/uploads/2016/07/IMG_0623.jpg
1200
1600
Nancie Read
https://kingskidsafrica.org/wp-content/uploads/2016/03/kingskidsafrica-logo-webv5.png
Nancie Read
2016-07-30 11:08:25
2017-05-19 10:44:54
The Great Manager