Jesus Loves the Little Children
Merry Christmas to each of our dear sponsors, donors, friends and families. We love each of you and we could never sustain our ministry without you! May God bless you and your families during this Christmas season.
Added 18 more children to our existing homes (for a total of 132)
Baptized 112 Children (who professed their faith In Jesus Christ) – PRAISE GOD
Presented Bibles to 126 Children
Established 2 Pigeries and 6 Chicken Coops for Long-Term Sustainability
Continued Sewing Ministry for Long-Term Sustainability
Honored by Kiwanis Club of Gallatin, Tennessee
Hosted Mission Trip to Uganda (for 8)
Organized/Hosted Giving University Trip to Uganda (for 12)
Click the PLAY button above for a Christmas Greeting from our King's Kids.
This was an amazing year for our mission team of "8" to experience the gentle people of Uganda as we went from hut-to-hut and into the schools sharing our testimonies and the gospel message of Jesus Christ. But, the highlight of our trip (and perhaps our entire ministry) was bearing witness to 112 of our children accepting Jesus Christ as their Lord and Savior; and then being baptized in their public profession of faith. After Pastor Sam (from Harbor Church) poured a cup of water over each child's head, the children lit up, smiled and ran into our arms. As we counted the children: 1, 2, 3, 4… 16, 17, 18, 19… 40, 50, 60, 70… Nancie and I looked up to Heaven, and with tears in our eyes, we thanked God for these children and their new found salvation. After the Ceremony, each child was presented with their own personalized Bible from their sponsor.
This is what our ministry is all about.  Yes, we want our children to have a loving home, and receive food, clothing, education and healthcare.  But, most of all, we want our children to know their Heavenly Father.  Life will continue to be difficult in rural Uganda for years to come, but these children now have a firm foundation in knowing their "heavenly" Father is watching over them.
We are excited to report that we have eclipsed last year's count of 114 children and are looking forward to breaking ground for our next home.  With this 12th home, we will welcome another 12 children, for a total of 144.  Back in 2017, when we built our first 2 homes, we thought God was calling us to bring together a family of 80 children.  We now realize He was testing the strength of our faith and that He had much bigger plans in mind. Praise God, and may all glory and honor be His, as He continues to amaze us with His blessings and His guiding light!
In closing, thank you for your generosity and your love for the children we serve!  You are truly helping to transform their lives… these little children of the world whom Jesus loves.
If any of you would like to join the King's Kids family by sponsoring a needy child, please click on SPONSOR A CHILD (or give us a call at (785) 409-9180). From there you can see pictures of the children and read their bio's. They are eager to know there is someone who loves them.
Greetings from Glenn Ogenga
Program Administrator, Mbale, Uganda
Dear friends, sponsors and donors of King's Kids Africa,
I want to begin by thanking you for your faithfulness and generosity.  I sincerely appreciate your commitment to our King's Kids!  Your children are happy and healthy and they always remember you in their prayers.
Your prayers have not only blessed our children, but also the neighboring villages. Recently, one of the parents, Christopher, from the school at Bukiende asked to meet the administrator of King's Kids Africa.  At first, we thought something was wrong, but this is what he had to say: "I want to let you know that you are doing a good work in our community.  Your children are a constant source of encouragement to our children.  Your King's Kids behave so well and reflect the love of Jesus Christ in our village."
I was humbled by his kind words and it helped me understand that we have this amazing opportunity to bring glory to our Heavenly Father!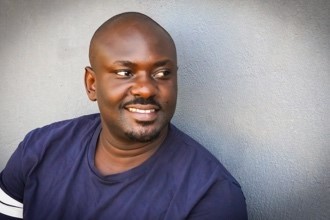 May Jesus bless you and shine His light upon you,

For those who may be interested, we are planning our next mission trip to Uganda on the following dates:

Depart on Thursday, June 8
Return on June 20

We will provide more information on this trip in January.  Click on video above from our 2022 Mission Trip.
We need your help. Will you please reach out to your family and friends? If we can expand our network of sponsors, then we will be better able to increase the number of children we are able to serve.
Lastly, if there are others who may not want to commit to sponsoring a child, but have a willingness to financially support the ministry of King's Kids Africa, you may go click on the GIVE button in the upper right-hand corner of your screen. Or, you may give through VENMO on this same screen.  Every little bit you donate will have a big impact on the lives of our children.

This last year drained our funds more than any other time in our ministry. Please, help us if you can.
Please note: 100% of your donations will go directly to the ministry of King's Kids Africa in Uganda.